A better way to think about tone of voice. The 11 Primary voices are copywriting's most powerful brain-tool.
Irony: as copywriters, we've not been great at explaining 'tone of voice'. Clients often get stuck, too: 'It needs to be human yet professional'. Or 'conversational – but not fluffy'. Not very helpful.
With many other things, we have useful mental models to help us: Consultants have their 2 x 2 grid. Brand folk love a Personality Archetype. Storytellers have the Hero's Journey. .
Great mental models let you understand how things fit together. They help you focus on what matters. And they're a catalyst for fresh ideas.

"We've got frameworks and mental models to help us think better about just about everything – yet somehow copywriting got left behind. Not anymore."

Chief Design Officer, Wolff Olins
The 11 Primary voices are a mental model for tone of voice.
The Straight-Talker. The Neutralizer. The Firestarter. The Impersonator... (OK, I won't list them all). They're a mental model that helps you understand, work with and create more distinctive tones of voice.
Now the 11 Primary voices have always been at the heart of Voicebox. Then people started telling me stories about how they were using them:
A professor in Denmark uses the 11 Primary Voices to teach a class on copywriting

An executive coach uses them to help clients find their personal speaking style

A brand agency has made the 11 Primary Voices their approach to 'positioning'

And loads of writers dip into them for inspiration on all sorts of projects
Of course! The 11 Primary Voices are a mental model in their own right. You can use them for whatever you want.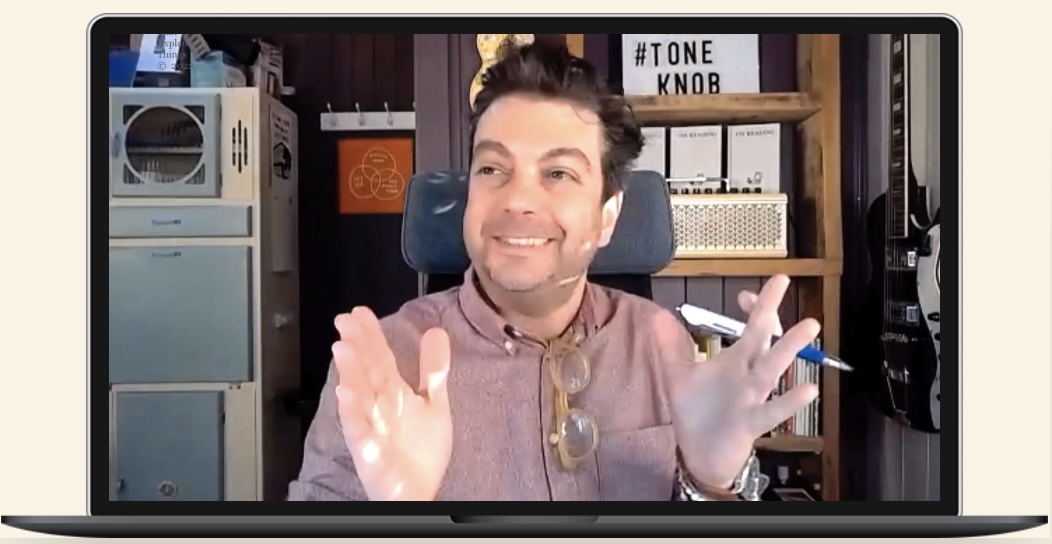 Add the 11 Primary Voices model to your mental toolkit.
That's why I've created this video to introduce the 11 Primary Voices.
It explains what the 11 Primary Voices are

There are real examples from great brands

It's super-quick. Just 38 minutes long
How could YOU use the 11 Primary Voices mental model?
It's not a course. There are no actionable takeaways. (Yes, I know that's a terrible call to action). It's a new tool for creative thinking. A new way of seeing the world. A new way to be inspired to do bolder, fresher, different-er creative work.
"This is brand and copywriting's most profound, useful – and fun – mental model."

Katherine Wildman, Founder, Haydn Grey