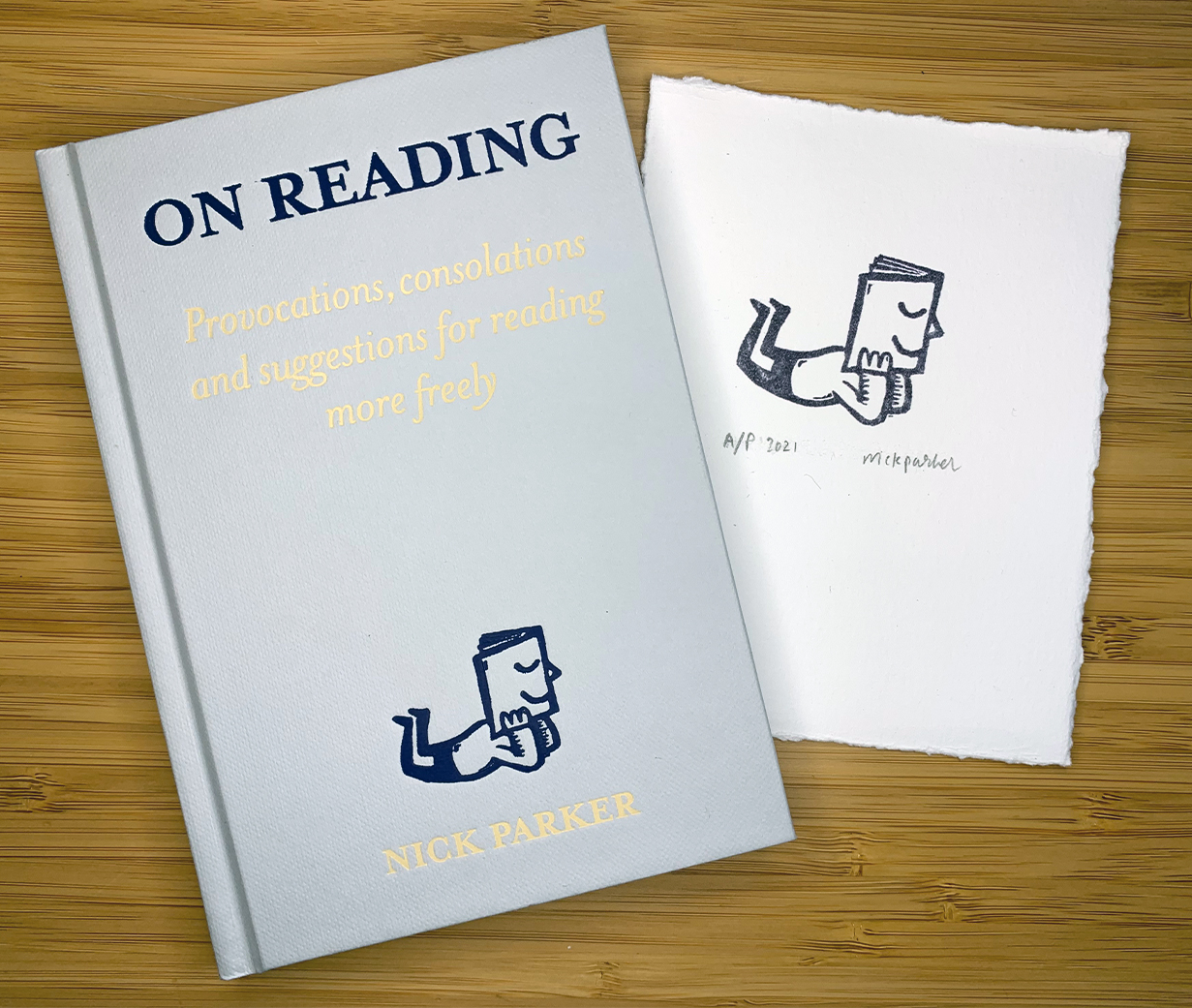 On Reading: Provocations, consolations and suggestions for reading more freely.
Hardback special limited edition, with handprinted linocut artwork. 150 copies.
Whether you read fiction or non-fiction; whether you read mostly for study, for work, or for pleasure, most of our thoughts and conversations about books tend to be about what we read. We spend surprisingly little time reflecting on how we read.
I wrote a newsletter, which turned into a series of 'experiments in reading', which became this little book.
I originally published it in paperback and Kindle versions on Amazon.
But I also wanted it to exist as a really nice little hardback. So I had these printed.
Each copy comes with a signed, limited linocut print of the 'book-faced man' illustration I made for the cover.
—
"Smart, funny, inspiring, genuinely useful and very lovely."
Tom Chatfield, author of 'Critical Thinking'.
—
"This lovely little book has liberated me from habits and assumptions that I didn't even know I had. With a few little nudges, Nick has changed reading for me, forever."
Robert Poynton, author of 'Do Pause'.
—
"We leave some books with nuggets to remember and live by, but forget the rest. Nick's book only includes the nuggets."
Someone, on Amazon
—
"Made me feel better, and freer, about reading."
Chris Shevlin, author of the bestselling Johnathan Fairfax books
—
Price includes P&P.
Sorry, this hardback version is only available in the UK at the moment.
(The paperbacks are everywhere, because Amazon.)