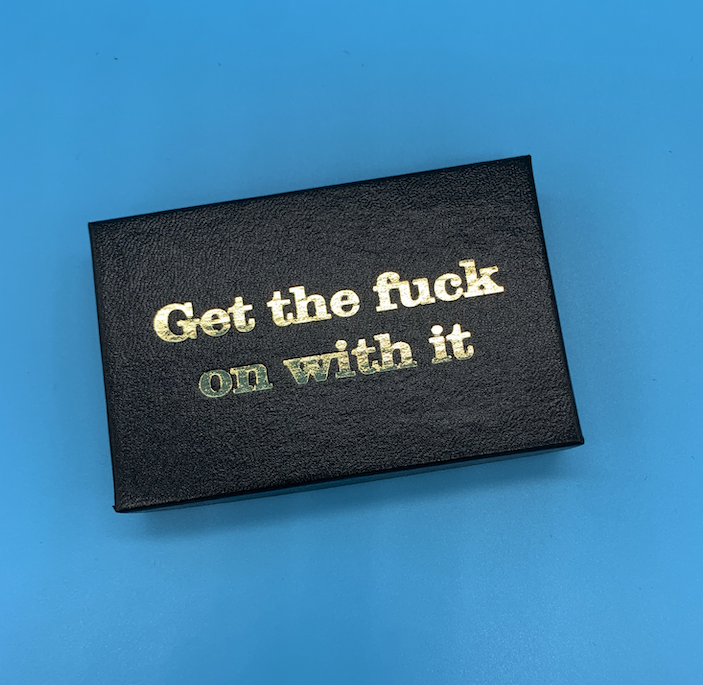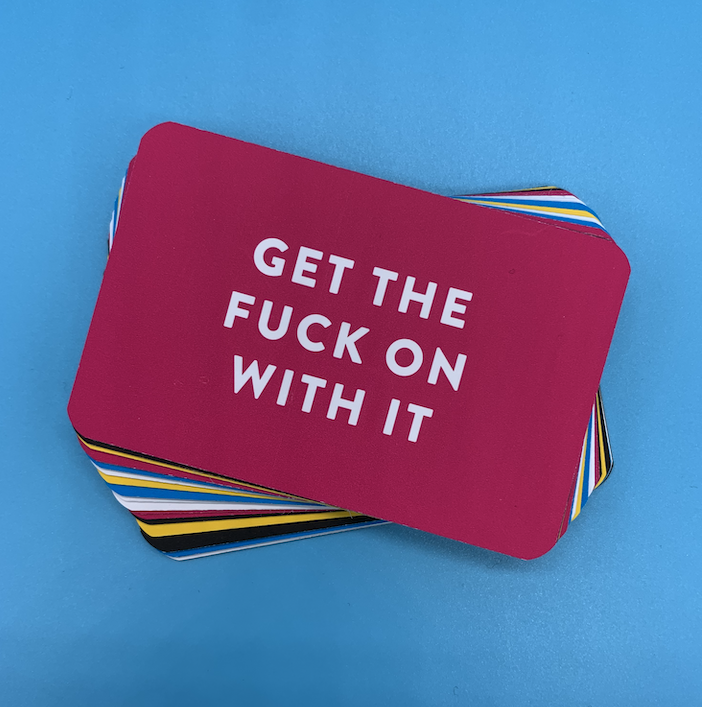 GET THE FUCK ON WITH IT productivity cards in a black, gold-embossed box | 20 cards, in four colours: black, white, yellow, pink | Cards are 8.5 cm x 5.5 cm. (That's the same size as a standard business card).
Use them however you want. Personally, I shuffle the pack, take a card, read what it tells me to do, then do that thing. Obviously, it always tells me the same thing: GET THE FUCK ON WITH IT. It's really stupid, but it actually works. At least it does for me. I make no guarantees.
Shipping
UK: Free
Europe: £3
Rest of world: £4
Overseas customers are responsible for paying any applicable customs charges in their country.